Campaign authorization is the finalization of the SPL patent without restriction to local flight (European glider pilot certificate.)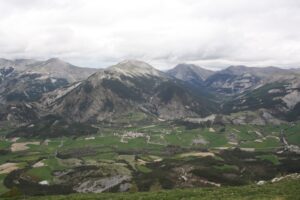 The "Pilot's Patent of Planer (BPP)" corresponds to a European patent "Sail Plane Licence" (SPL) restricted to local flights of Fayence
Campaign Authorization materializes an authorization for a flight that is no longer in the immediate vicinity of the airfield, and may require a landing outside the starting field.

This authorization is done as part of an individual progression documented by the Post Progress Sheet BPP and Campaign Training. At the end of the progress, the restriction on the only local flight may be lifted by the chief pilot. It will permanently lift the SPL restriction.
The progress and development sheet:
This progress tracking sheet (see V2 Campaign Progress and Development Sheet) must be completed and signed at each stage of the progression by the reference instructor.
Important note:
At AAPCA, you will always have to apply for prior authorization for a day of flying on the campaign, with a specific goal to achieve.

This authorization is documented on a mission order duly signed at the end of the briefing by the chief pilot of the day who is leading the briefing.

This authorization must mention the name of a convenience store (with which you commit to a reciprocal troubleshooting.)

It must be available to the starter when the glider takes off.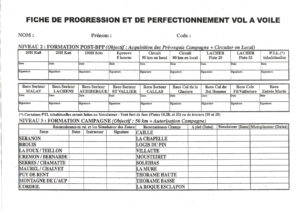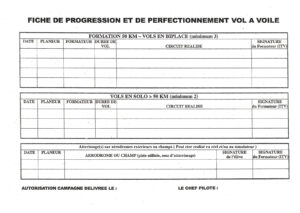 Campaign authorization is issued by the chief pilot at the end of the AAPCA progress route
The Silver badge in Fayence
For the Fayence club, the silver badge is a 100 km circuit to Cordeil

To try (and succeed) your first solo circuit of 50 km, you will fly on the countryside.  (See flight authorization conditions on the campaign in the previous paragraph)