An essential complement for basic training and campaign progression.
With the pedagogical manual proposed by the French Sailing Federation, and based on a powerful CONDOR flight calculator specialized for the glider, the AAPCA simulator evolves the pilot students in a completely modeled environment for the environnement  of Fayence.
It makes it possible to familiarize himself, under the guidance of an instructor, with all the concepts and commands of flight of start but also of progression on the campaign thanks to the integration of all fields and terrain atterrissables. In addition to the two-seater school glider training, the Simulator significantly increases the training potential of the pilot students, while substantially reducing the total cost of training future pilots students.
The final with  crosswind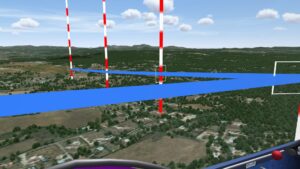 Towing Training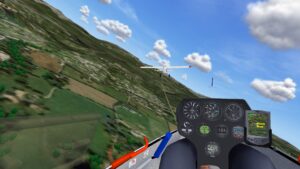 In flight around the land of Fayence
In the final of the 10 of Fayence
 Manual and instruction for the simulator:
Simulator Control Instructions: