Piper PA-25 Pawnee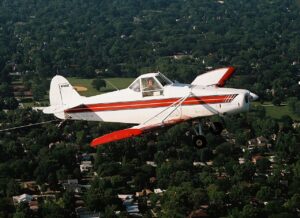 The Pawnee PA-25 is one of the first planes to be designed specifically for agricultural application. Launched in 1959 by Piper Aircraft, it was a great success, seeing its production reach several thousand copies. Although all production has ceased in 1982, many copies are still in use nowadays. In the field of recreation, the PA-25 is also used as glider tug aircraft.
Morane-Saulnier Rally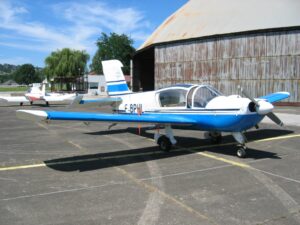 The Morane Saulnier Rallye or Socata Rallye is a range of French tourism aircraft from the years 1950-1960 produced by the manufacturer Morane-Saulnier under the name MS. 880. It has since been replaced on production lines by the Socata TB range in the years 1980, but the production under license by PZL continues in Poland under the designation of PZL Koliber. He was one of the most popular French aircraft-schools in aero-clubs in France, before the Robin DR-400, to learn to fly.